Once a year, the South By Southwest music, tech, and film festival draws huge crowds of people from all over the world, sometimes contributing as much as a third of all of Austin's revenue for the entire year. Last year (the most recent for which numbers are available), SXSW drew 155,000 people who "injected more than $218.2 million into the local economy," according to  the 2013 South by Southwest City of Austin Economic Impact Analysis (.pdf).
During the rest of the year, one of Austin's biggest attractions is the hundred thousand or so bats that live beneath the Congress Avenue Bridge, although they surely generate less revenue from the city, because the show they put on costs nothing to see. Some folks in the Austin area, like the guy in the below video, attend every single night, while others might occasionally drag a chair over to the bank of the river to catch maybe just one great bat flight per year.
Bacardi put together an impressive promotion based on these bats. Their idea: To make these bats make music.
To that end, they positioned a camera underneath the famous Congress bridge bat colony, in time to catch the flight of this famous horde of winged beasts, and recorded their flight as video. Whenever one of the visual blobs representing the bats travels inside a few pre-defined areas on the screen, sounds were triggered in Ableton Live, and other parameters of their song were tweaked as well:
"Using bespoke motion tracking technology, the team used the swarming of the bats to trigger unique beats and effects, and remix the track's tone and tempo as they flew," reads the official description.
First, here's the video of how Bacardi did this, from the inception of the idea to the bat flight itself: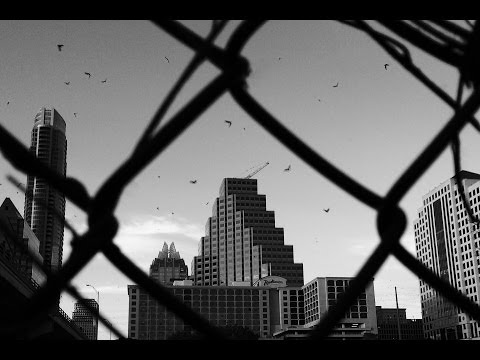 And now, here's the music these bats "made":
To be fair, these bats didn't make this track, but they did influence how it sounds, pointing the way towards more ways of using music to depict natural phenomena.
(Image courtesy of Flickr/reader of the pack)