It started as a sort of riddle, posed by music industry player Steve Greenberg (producer of Baha Men party-starter "Who Let The Dogs Out") to Jack Kennedy, of the dance-pop group NightBus, concerning how people — especially kids and teenagers — sometimes huddle together to share a single paid of earbuds.
His challenge: Would it be possible to send a different song to each earbud, with a third version being created when someone listens to both earbuds at the same time?
The answer is a resounding "yes." The evidence is a song called "When The Night Time Comes"  by NightBus, released earlier this month. They're calling it the first "Stereo 3-Way" recording, and so far as we can tell, they're right.
You can hear the evidence, NightBus's "When The Night Time Comes," right here: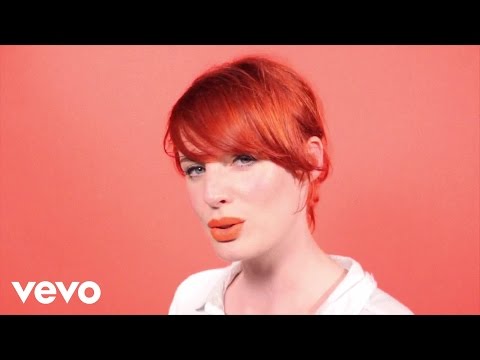 After the song attracted the attention of the New York Times, some of the snarkier commenters had issues discerning what's really going on here: There really are two versions of the same song, with no shared notes, playing from the left and right headphone. Kennedy says it took him about 70 hours seated at a computer to get the mix right.
Yes, this basically just what's known as "hard-panning" (sending each element to the extreme left or right of the stereo field), but it's also something more than that, because the hard-panning is used in such a way that complete songs are sent to each channel — and it all still sounds good when played together.
If two kids on a school bus were to listen to this pop-dance confection by splitting a single pair of earbuds, they'd hear a different version of the song when they switched earbuds. And if a third, pushier, grabbier kid were to seize both headphones and listen to both earbuds, they would indeed hear a third song version consisting of both other versions.
"The left and right tracks are 100 percent sonically different," according to the band's statement. "When you listen on the left, you hear the song sung by Hannah backed by an electronic dance pop track; on the right, it's Jack's pop-rock version of the same song – not even the beat is the same. Yet, when you listen to both sides in conventional stereo, the songs mesh into another completely different, yet cohesive, song. Hence the name Stereo 3-Way showcasing three distinct ways of hearing the track: Jack's version, Hannah's version, and stereo version."
Since the initial flurry of publicity earlier this month, NightBus has trademarked "Stereo 3-Way" and busted out another song in the new format called "Twofer." The EP's tracklisting contains that song, plus the original 3-Way Stereo version of "When The Night Comes," and both individual versions.