First, check out RattleJam for iOS: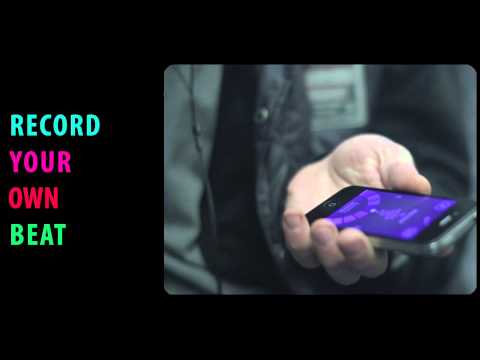 You can also use it with multiple iPhones — in this case, four are playing, and one is capturing the group's recording: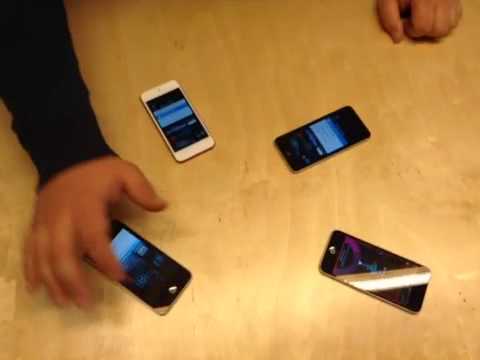 To make this happen, the as-yet-unreleased RattleJam app needs access to what are known as stems. These are individual audio channels within a track, before the drums, bass, guitar, keyboards, vocals, and everything else get all mixed together into one stereo track, sent to your favorite music store or service, and ultimately made to vibrate air around your speakers or headphones, rattling your ears so you can hear it with your brain. The term "stems" is apt; like stem cells, these solo instrument or vocal tracks can be used to remake a song, or remake it into something else.
Beatport sells stems, Soundcloud has lots of free stems, and Wikipedia has a list of publicly available stems, but those are for end users, not for companies to build into their apps. We've seen plenty of app developers license stems directly from artists, labels, songwriters, and publishers, because app developers typically need to pay and/or get permission from all four parties in order to make and distribute a tool for creating derivative works. That means that licensing for apps that can remix music in novel ways, as RattleJam does, has to happen on a piecemeal basis. In other words, the current audio stem situation doesn't scale.
This stems-size hole in the music business means an opportunity exists for someone to put together a clearinghouse of stems that can be licensed into music apps at varying rates. Note that this is different from the music on Spotify or Rdio, which app developers can integrate for playback only — this would be for the raw stem files of each track, for apps that let you mute or tweak specific instruments, vocals, or tracks, licensed for apps.
"The process of getting stems to RattleJam has been kind of interesting," RattleJam's Stian Hauge told Evolver.fm. "We have received them in all kinds of storing devices and services (Dropbox, Google Drive, email, external HD etc.). This makes it hard for artists to capitalize on their byproducts and it's very hard and time consuming for developers."
This isn't just RattleJam's problem either; every company that builds a remix app has to go right to the people who own the copyrights required to put something in a remix app, none of which can be licensed on a compulsory basis: the recording artist, label, songwriter, and publisher — and each of those rights can be split between multiple parties.
What about the possibility of someone creating a centralized resource for licensing stems for music apps?
"We have talked to all the artists we have in our portfolio and they are very interested in a service that can help them to administrate their stems and give them an opportunity to capitalize on it," explained Hauge. "Who could be interested in this idea? I know that Microsoft in Norway are willing to give us free access to Azure and some tech help to develop it, but we have focused on RattleJam."