At Music Hack Day Malmö last weekend, we saw approximately 100 exceedingly clever Swedes build 18 functional hacks out of a variety of music APIs.
Perhaps the most impressive was StopDans, an iOS app that works like a robotic version of musical chairs — a game that has different names in different countries, but in which the basic idea is always the same: As soon as the music stops, you need to do something: freeze, claim a chair, or whatever the local rules dictate.
The final hack demonstrated at Music Hack Day Malmö, StopDans is not (yet?) available to the general public, but we shot a quick-and-dirty video that shows how it works (the music comes from Spotify):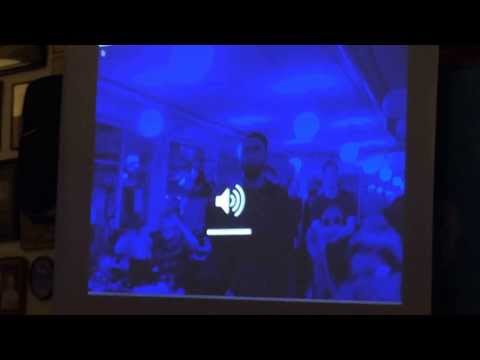 Perhaps one of your future soirees — or perhaps just your kid's next birthday party — will take the dance party concept to the next level, by making a game out of when the music stops. Musical chairs has been popular for decades, and this version doesn't even require chairs.