For our meat-and-potatoes music listening, most of us have key apps already picked out — either because we subscribe to MOG, Rdio, Rhapsody, or Spotify, we prefer to download stuff and play it in a regular music player app, or because we stick to our favorite internet radio providers.
But one great thing about apps is that we can use more than one – in fact, we can use as many as we want, which leaves plenty of room for functionality, from social apps that you check in to from time to time, to downright bizarre stuff installed for the experience alone. This is a big difference from the days when you had to pick one piece of hardware to play your music, typically an iPod — talk about vanilla.
Who better than Stefon, he of erstwhile Saturday Night Live fame (video below), to take us on a tour of some of the oddest, most esoteric music apps the net has to offer? And so it is that we present the favorite apps of Stefon, if he were real.
"The hottest music apps are…"
Are you still not standing on a stage tilting your iPhone to make dirge-drones for downtown elites in front of a screen filled with trippy visuals while wearing sunglesses? Well, you are now, with GyroSynth: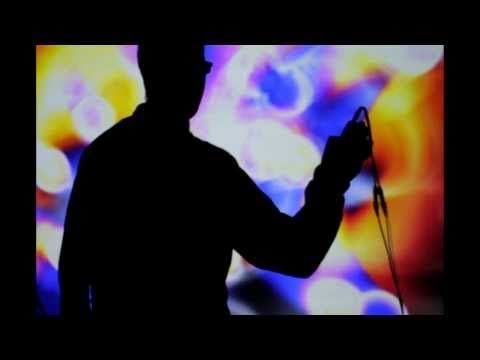 We love this Icelandic electro-wood-nymph as much as the next blog, but we particularly enjoy her audacious attempts to cram the most highfalutin' possible concepts into iOS apps — especially when people are making billions off of dead-simple apps that do stuff like making pictures square and adding a color filter.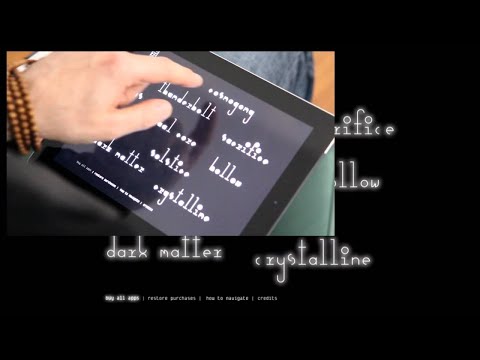 The original Pug Luv Beats had everything: beets representing beats, a backstory involving steroids and an exploding planet, and gardening pugs, adrift in space, trying to find purchase for their precious gardens on new planets. And of course, the whole elaborate system is about creating generative music. Its descendent, Pug Synth, focuses on making pugs sing with hearts flying out their mouths, which as you know is the hot new thing below 14th street.
Headphone Disco with Speakerfy
You and your friends rock Androids, because iOS is for sheep and rugby moms. The next time you ride your penny-farthings across the Williamsburg Bridge for some Manhattan clubbing, seek out a Speakerfy headphone disco. This Android app allows groups of people to listen to the same music in the same place at the same time using Androids and headphones, so they can dance together in (external) silence because speakers are over.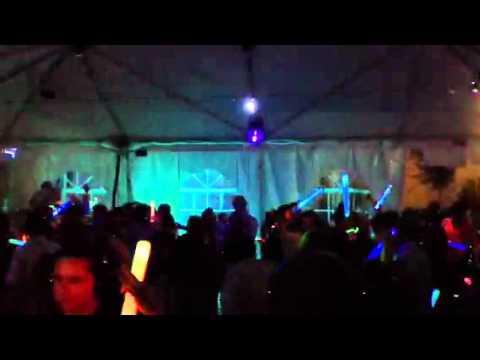 (Note: The above video depicts a silent disco, not necessarily a Speakerfy silent disco.)
Reality Jockey's RjDj might be out of active development, but the company still has something for the whole family: RJ Voyager, a spacially-reimagined polar graph for sound that lets you drag samples around and manipulate them in what one reviewer called "the liquid, alien landscapes of your dreams." Cancel your tickets to Cats!
Are you still listening to music without light that changes colors? Of course not. But now, you have a new way to do it, without hiring gymnasts to leap through your house with lanterns, because those are still very 2013. Ambify, a music player app for iOS, connects to your Philips Hue lightbulbs to make colors out of your music — no gymnasts or lanterns required.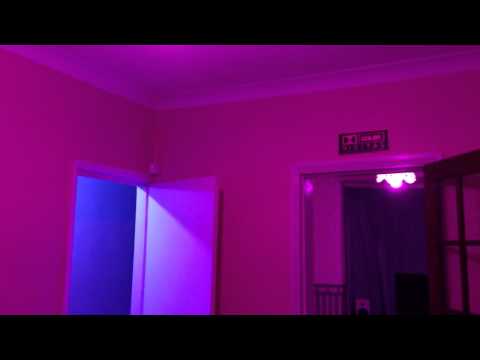 Why purchase a record, remove it from its sleeve, place it on a turntable, and then put the needle on the record, when you can do something preposterous with an iPhone? Today's hottest set-up is a fake paper turntable that plays a record when you put an iPhone on it — oh, and you have to be an ad agency executive, because no one else received one of these. (Honorable mention: VinylLove and other apps that let you pretend to play records on an iPad).
Farewell, Stefon: