It's easy to get the impression these days that everything under the sun is now just a few clicks away on the internet — that is, until you look for something that's not there.
My first ever feature story for the web, from 1997 or so, a CNET piece called "Cellphone Horror Stories," appears to have vanished from the planet entirely, for example (and if you can't find an article with my weird byline attached to it, it's probably not there). I could be the only person who cares about that early appraisal of the dangers of butt-dialing your significant other as you talk about them to your best friend, losing cell service on the side of a lonely stretch of highway, and the other "horror stories" listed in that feature, but for future generations wondering what the first consumers to carry cellphones were thinking, maybe it would come in handy. Oh well.
Much more importantly, for music fans, some of our most beloved songs are also entirely missing from the web. Luckily, YouTube offers an easy way to rectify the situation — see our tutorials on how to do that for Mac and for Windows.
The first song I ever "rescued" was Danny Kaye's amazing "Tubby The Tuba," one of my childhood favorites: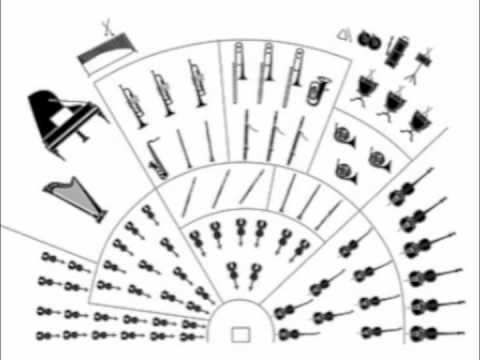 Comments include:
"What a lovely warming memory to have found on a freezing March afternoon. Always loved Danny Kaye. I recommend getting hold of film 'The Court Jester' and defy anyone not to laugh out loud. Long may his memory endure."
"Haven't heard this for about 35 years…just transformed me back to my childhood. Thanks for the memories."
"Magic stuff, thanks indeed for the memories."
"Oh, who happy I am, too! I love it so much :)"
"thanks for uploading, you've made my dad very happy and nostalgic… have to put up with him singing the frog song now, though O_o"
See? It's worth it.
Other rare songs I have put onto the web (and maybe even the whole internet):
I will finally get to the point here: We need more of this.
The next time you look for a song on the web and it's not there, and you have a physical copy or can somehow get access to the recording, please do this or this to solve the problem.
Kurt Schlegel once left the above-pictured cassette, containing an amazing compilation of Indian children's music called Disco Indian Stories, in the tour van of the band P.E.E., whose co-singer/guitarist Jim Stanley once worked with me at CNET, and who lent a copy of the cassette amongst a group of us in San Francisco in the late '90s.
This is what went down on Facebook after I asked where it came from:
Jim Stanley: "Kurt Schlegel. He left it in the van on tour once. I have tagged him here for further insight."

Kurt Schlegel: "There's that tape! I've been missing it terribly. Provenance: Given to me by Grux from Caroliner Rainbow. Apparently, this type of recording is quite popular in India. This makes sense when you see it in light of Bollywood production values. Can't tell you the artists involved, just that it rules."
Indeed, it does. And you still can't hear it. And neither can I, or anyone else, apparently. If you have this tape, or know where it is, please put this music online (whether you have Mac or Windows). It can't just disappear… can it?
While we're on the topic, I am also looking for an album recorded by my mom's cousin's amazing all-girl '80s a capella group, The Chapped Lips.
I can't find Disco Indian Stories or The Chapped Lips anywhere, and I have been looking for both of them. For years. We can do better.
Is there some rare music that's been haunting you that you can't find? Please, let us know, so that we can at least put the notion that someone is looking for it online. If there's a need, we'd like to turn this into a recurring feature, to preserve little bits of analog amazing-ness before everyone forgets there was a time before the internet.