Kickstarter, the crowdfunding website, lets companies take pre-orders for products before they manufacture them. It's a neat way to launch something, because inventors don't have to worry about making stuff nobody wants.
The latest to catch our eye: SubPac, a "portable tactile audio technology" that will be the first product from from the Los Angeles-based StudioFeed, if it gets funded. In this case, that means raising $75,000 in Kickstarter pledges in the next 31 days. After just one day, it has raised $12,861.
What headphones are to speakers, SubPac wants to be to subwoofers: A way for one person to make an audio experience private — in this case, the experience of feeling bass frequencies thump against your body at a live show, in a club, or near a particularly effective home or car speaker system. To use it, you lean against it with your back, presumably while seated. Whenever your music, videogame, or movie features a low frequency (5Hz to 130 Hz), it thumps you.
Unlike a subwoofer, SubPac completely silent, and  includes no crossover frequency — in other words, all the sound in your music get sent to your headphones, even the frequencies that fall within the SubPac's range. (For more, check out the slick video below.)
The company is targeting music fans, producers, and gamers. Would you pay $275 (the "early bird" price) for a thumpy speaker you can't hear, but instead have to lean against? Are those club-style thumps really that important? If you're a gamer, we figure you might spring for this, because you're sitting down anyway.
As for us, we can only think of one song so far we'd want to hear through this thing: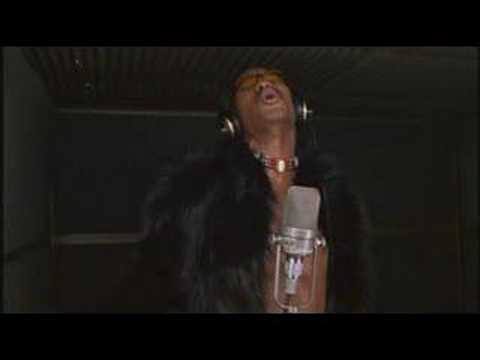 SubPac's promotional video: