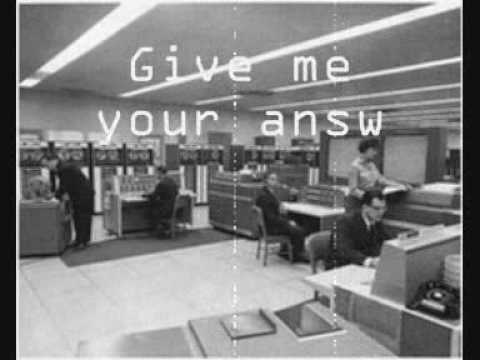 Beats Audio, which makes those incredibly popular headphones, bought MOG, hired former "fifth Beastie Boy," Yahoo Music chief, and Topspin founder Ian Rogers as CEO and Nine Inch Nails' Trent Reznor as Chief Creative Officer, all to begin work on "Daisy," a digital music service set to launch later this year, whose aim will be to "bring the emotion and cultural context back to music discovery for music lovers and provide a platform for artists to build a sustainable business."
On Wednesday, Daisy announced that it will spin off from Beats Audio as a separate company on the strength of $60 million raised from Access Industries (which also owns the major label Warner Music Group), plus "Marc Rowan, James Packer and entities affiliated with Lee M. Bass." The announcement came a day after The Verge initially reported on the investment.
Daisy's statement says it will launch later this year, at which point we'll get to see what makes it different from the other subscription music services. So for now, there's not much else to report, other than… What's going on with that name? Why "Daisy?"
Our first guess was that "daisy" might refer to a resurgence of the music industry, as in the phrase "pushing up daisies."
According to a Reuters report that Apple CEO Tim Cook and Apple iTunes head Eddy Cue met with Beats Audio, "Daisy" was named after "the first digital, computerized song," performed by an IBM 7094 computer in 1961, which you can hear in the video above. That song is "Daisy Bell," sometimes referred to as "Bicycle Built for Two."
However, when we asked Daisy CEO Ian Rogers about this last month, he explained that "Daisy" is in fact the name of the dog owned by Beats Audio president and COO Luke Wood.
If Reuters' report is accurate, then Wood must have named both his dog and this upcoming music service after the computer song. And of course, when Daisy spins off from Beats and launches later this year, it will presumably be called something else, because Wood will no longer be affiliated with the company.
This might not seem like news, but in the context of Reuters' exclusive story that a meeting took place between two companies, we figured it was worth noting.