The classic battle of Beatles vs. Stones is over, at least where digital strategies are concerned.
Even as the Fab Four continue to drag their feet regarding all things digital, their erstwhile rivals released a pretty decent iOS app today. Not only that, but they took the time to tell you about it: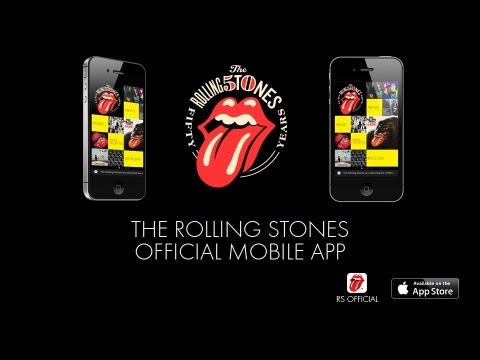 "A lot of music apps are the website just dumped into the app," said Rolling Stones frontman and app connoisseur Mick Jagger.
"Since this is the fifty year thing, there'll be some surprises here," added invincible Rolling Stones guitarist Keith Richards, who was briefly hospitalized after falling out of a coconut tree onto his head at age 62.
Running on the Mobile Roadie platform and developed by Endemol UK, The Official Rolling Stone App offers the following:
a chance to win concert tickets to the upcoming tour – -a $5,000 value (we kid),
exclusive, unlockable video content,
band news,
music and merch shopping,
photos and album covers from throughout the years,
tour dates, and
the ability to check in to shows.