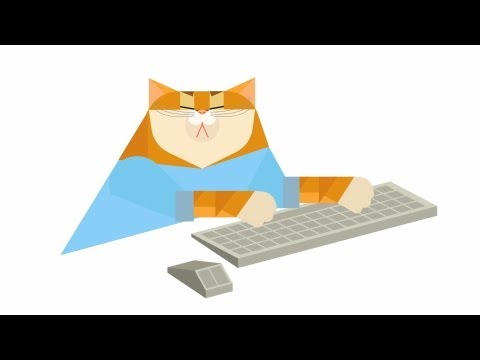 Google's whimsical homepage doodles give us the warm fuzzies, especially when they do something cool like let you play a Moog synthesizer. But today, Google outdid itself with a fully-fledged web app for playing online instruments, with friends if you so desire, and then sharing the results.
We shouldn't be too surprised that it rules, because Jam With Chrome was spawned by Google Creative Lab, which also led to this 3D, steerable video and other neat stuff. Here are five reasons to love Jam With Chrome, even though in a way, it's basically an advertisement for how well Google Chrome handles interactive web audio:
1. It is not a toy.
When we first caught wind of Jam With Chrome this morning, we figured it would probably be another bit of half-assed gimmickry, because lord knows, we've seen plenty of that over the years when it comes to apps that purport to let you make music. Even many of the native smartphone apps masquerading as instruments are fairly useless from a musical perspective, so how could a web app hope to do better? Jam With Chrome pulls that off just fine, as you know, if you've tried it.
2. Social music creation is a nice change of pace.
Do you read the papers, or what now constitutes "the papers?" If so, you know that we humans are now capable of little more than passively absorbing info-tainment, although we're really, really good at that — and even better at making our info-tainment "social" by twitting it to our bookfacegramblrs.
Jam With Chrome takes a different approach to social music, by letting you play music with your friends. Don't get me wrong — I'm not going to stop listening to music online just because now I have this new way to make music online, but it's nice to have the option.
3. It doesn't treat you like an idiot or a genius.
When it comes to apps for making music, they seem to fall into two camps: the super-easy ones that don't let you do anything wrong, and the high-degree-of-difficulty ones that require extensive knowledge of remixing and music production if you want to use them the way they were intended. Jam With Chrome strikes a nice balance in that regard. If you understand a bit of music theory, you can get pretty granular with it — or if not, you can pick one of the pre-made patterns and manipulate that.
4. It doesn't ram Google+ down your throat.
Jam With Chrome lets you invite friends to play music with, via Google Plus, Facebook, or Twitter. Google wisely did not restrict its social integration to its own social network, and we appreciate that. The first three friends from those networks can join your jam, and you can chat with them within the app.
5. It doesn't (totally) stop you from trying to use other browsers
Google funds stuff like Jam With Chrome, we assume, to promote its own products — in this case, the Google Chrome browser, which it says provides the optimal experience with this web app due to support for Web Audio and Web Sockets. However, the company does not bar you from using another browser. We tried it on FireFox just now, and Jam With Chrome seemed to let us "try it anyway," but then FireFox choked. Oh well, at least it (appeared to be) trying.
Besides, forcing your friends to use Google Chrome so you can try this web app with them isn't as onerous as making them buy an iOS device and Apple Garageband, which is another way to play music with people online.