Apple's AirPlay is a perfect example of Apple's marketing hype living up to reality. It "just works," to borrow a phrase from seemingly any Apple executive ever to stand on a stage.
For music fans, AirPlay is a boon unlike anything found on Android or any other smartphone platform. Many apps support it natively, allowing you to zap music to speakers, stereo systems, AirPort Expresses, and Apple TVs, without worrying about compatibility. And even with music apps that don't support AirPlay, you can simply monkey about with your iOS settings in order to make those work with it too.
AirPlay is so good that even Android users are flocking to it, which should worry the heck out of Google.
So, why don't a bunch of other non-Apple companies team up to build something just like it? Well, they already tried that: DLNA (Digital Living Network Alliance), which nobody seems to use or even know about. Qualcomm tried to repackage DLNA as Skifta in 2010, and then relaunched it in 2012, but normal people still don't know what it is. They do know AirPlay.
Today brings news that the WiFi Alliance is giving it another go, with something called Miracast.
"Wi-Fi users around the world want to experience multimedia on the device of their choice — no matter what brand — and Miracast is the breakthrough they have been waiting for," said Wi-Fi Alliance CEO Edgar Figueroa in a statement. "We have been delighted by the level of enthusiasm and support among our member companies for this new offering."
Did you hear that, "Wi-Fi users?" Do you even think of yourselves as Wi-Fi users? No, you don't. You have a phone and you want your music or video to play on your speakers or television, without having to buy all new stuff in order for it to work, study product literature, or worry that one company's smartphone will play nice with its competitor's television.
The Wi-Fi Alliance predicts that 1.5 billion devices will use Miracast by 2016. Right off the bat, Samsung's Galaxy S3 and LG's Optimus G phones will have it, as will Samsung's Echo-P television. If consumers manage to sort through the alphabet soup and model numbers, always remembering to buy electronics with a Miracast designation, they could find this useful for zapping music and video between devices. But I wouldn't count on it, unless these manufacturers team up to fund a massive advertising campaign to tell everyone what Miracast is, and unless they agree to include it in every single smartphone, television, and tablet they sell, rather than reserving it for premium units, as they seem to be doing so far.
Maybe I'm wrong, and Miracast will succeed where DLNA, Skifta, and Google Fling for that matter have faltered. However, it seems to be the perfect example of something Apple's closed ecosystem can do with ease, and which no industry consortium made up of companies that compete with each other will be able to replicate.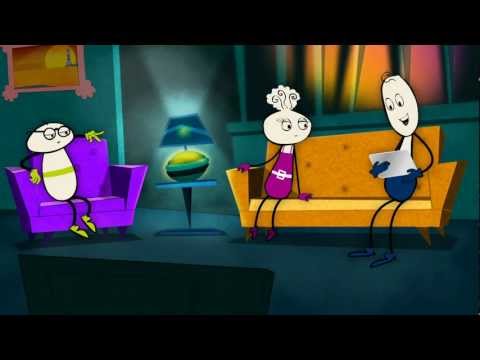 (via Ars Technica)