Yes, Twitter is a ridiculously-constrained communications medium — a holdover from the dumb-phone days when text could only be sent from phone to phone in 140-character chunks. And yet, we love it, perhaps due to these constraints. Everywhere else, we're drowning in words, images, video, and so on, while Twitter remains the same dirt-simple protocol.
As such, Twitter doesn't make for a natural music platform the way, say, YouTube or Spotify does. But it does have two things going for it: immediacy and scale. Everybody seems to be on it at least once.
The seminal '90s britpop band Blur, which has reformed and appears to have learned a thing or two from frontman Damon Albarn's experiments with technology in his Gorillaz project as well as his iPad album and instrument app.
Next Monday, July 2, Blur will become "the first" band to play a live show on Twitter. By that, the band means that it will commandeer a rooftop a la the Beatles at a secret location within London, and tweet links on @blurofficial so that people can watch them play two new songs in real-time, also commenting on the experience also within Twitter.
This will happen at precisely 6:15pm BST, in the case of the first track, which will be accompanied by an exclusive band interview. They'll play the second track at 7:15pm BST. In the United States, that means the first track will appear at 1:15pm ET, the second at 2:15pm ET.
The band has never played either of the new songs ("Under the Westway" and "The Puritan") in public before, which should add to the immediacy (i.e. "Twitter-ness") of the event. Both were written specifically to be played the massive Hyde Park festival in London on August 12 at the close of The Olympics, but fans will hear them first on Twitter — or, perhaps more accurately, via Twitter, although this is as close as it gets to actually performing live on Twitter.
"People all over the world are connecting with the musicians they love on Twitter," said Twitter UK general manager Tony Wang in a statement. "Blur is taking this idea even further by debuting two new songs through a live stream and having a direct conversation with their fans on the platform. They know what their fans want and are setting the pace for the future of artist engagement online."
"We will be performing both new songs for the first time, live, on Twitter, which is the first time anything like that's happened," says Blur bassist Alex James in the below video: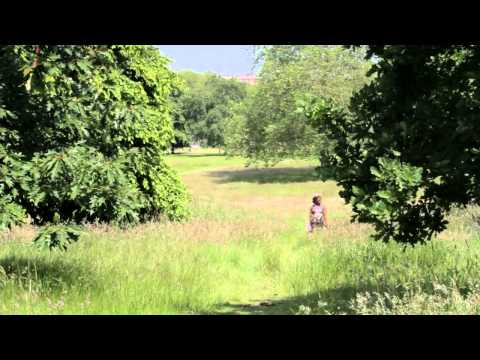 Some people are confused, and are calling this gambit "confusing." They need to loosen up. If twitter is anything, it's "live." The fact that it can't actually carry a video stream doesn't mean it can't be the "place" where this happens, because the internet isn't a "place" in the traditional sense anyway.