One of the last holdouts against unlimited, on-demand music streaming — the classic rock gods Led Zeppelin — may finally have relented.
Update 1:58pm ET: These tracks actually appear not to be in Spotify. For some reason, they are showing up in white text in our desktop Spotify client, and appear to be streaming, but apparently we were fooled by that white text, which normally indicates that tracks are available from Spotify's catalog, as opposed to from our local collection. Friends have been unable to play the links we've sent them, and at least some of the files are stored locally on this machine, even though the client shows locations for them on Spotify itself too (both HTTP and Spotify URI links). By comparison, The Beatles' artist page within Spotify does not show any of the Beatles music I have on my computer, and surfaces only cheesy tribute compilations.
Update 2:08pm ET: In addition, when we play those Beatles songs in Spotify, they don't scrobble to Facebook. However, the Led Zeppelin tunes do:
Update 2:13pm ET: Another twist… When we click the 10th track on Led Zeppelin III, "Hats Off to [Roy] Harper," which is grayed out, we get an error message that says "This track is not available. If you have the file on your computer you can import it." That would lead us to believe that the other files are actually streaming from Spotify, although we await clarification. I really hope this is the beginning of Zeppelin on Spotify, because if you don't like Led Zeppelin, you don't like rock 'n roll. Spotify's three-million-plus paying customers should have access to it.
A search for Led Zeppelin on Spotify appeared to turn up three albums on Tuesday: In Through The Out Door, Houses of the Holy, and Led Zeppelin III. All of them play without a hitch.
The Zep is still not on MOG, Rdio, or Rhapsody, so the three on Spotify might be an anomaly, in terms of Zeppelin's overall decision to go streaming, or else this is some sort of glitch. We've asked Spotify what's going on here, and will post an update when we hear back (stay tuned, although again, we think this is a false positive).
For now, Spotify's FAQ still has this to say:
Unfortunately there are some artists who have opted not to be a part of Spotify at this point in time. Some frequently requested artists that are not in Spotify include Metallica, The Beatles, Pink Floyd, AC/DC and Led Zeppelin. We hope that they change their minds regarding streaming soon!
Say what you will about streaming music, but if it keeps on reigning, the levee's going to break.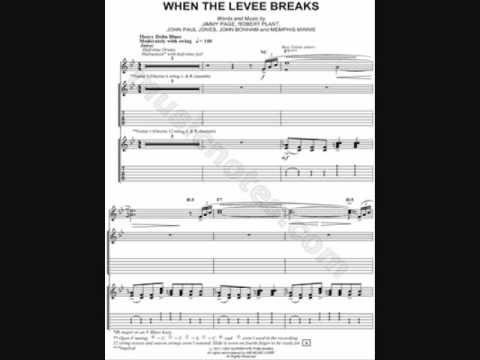 Bonus 2:16pm ET: This is what it looks like when we try to embed "Celebration Day" on the web: