It all seemed to happen so fast.
Incident's gTar, a darling of the TechCrunch Disrupt conference, raised a bunch of loot on Kickstarter, and then stopped by Evolver.fm's Manhattan office to let us play around with the thing and shoot a video demonstration with its creator — part of a cross-country tour that saw an unnamed Google executive apparently throw down cash on the spot after seeing it in action.
Now, Incident founder and gTar inventor Idan Beck has sent us video proof that gTar can not only teach n00bs to play the guitar, but is also a consumate MIDI controller for loops in Ableton Live (or any other MIDI thing). Observe, as Incident director of marketing Josh Stansfield plays colored frets to trigger the corresponding samples in Ableton's desktop software:
Note: If the video doesn't show up below, you can watch it here.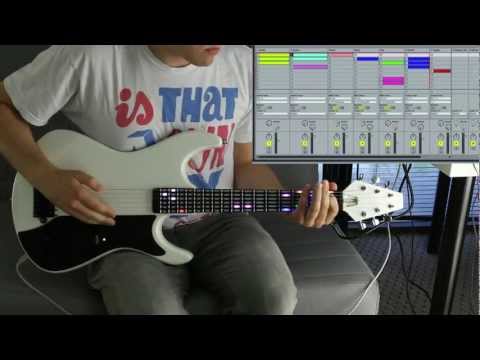 Remember, all of this happened within perhaps a three week period — not bad for a hardware startup that had previously been scorned by software-happy Silicon Valley venture capitalists.
However, gTar was years in the making. We won't rehash the whole thing here… check out gTar's origin story and nine other reasons we think it justifies the hype.