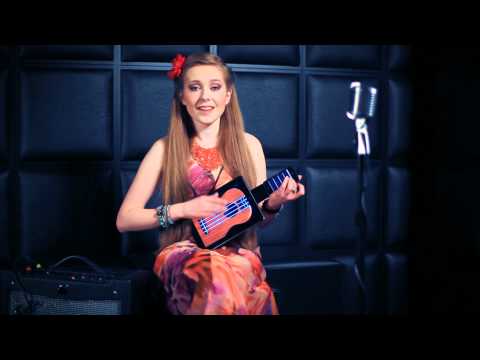 Much electronic ink has been spilt since yesterday about Futulele, a chimera-like app for iPad and iPhone that turns the former into the body of a ukulele and the latter into its fretboard. Our plan this morning was to test this out, since the countless tech blogs that have posted about it in the last 24 hours simply posted the video with some pithy commentary — and deservedly so, because this is just an unreal concept.
Unfortunately, we're reduced to doing pretty much the same thing. Futulele doesn't come out until April, which is a shame, because we really, really want to try it. However, we've checked out OMGuitar, which is made by the same company, Amidio, which claims to be "the best mobile guitar emulation ever created," and it's pretty impressive, so we have reason to believe that Futulele is as sweet as it appears to be from the above video.
To be fair, the idea of connecting an iPhone and iPad with a plastic neck (still a prototype) to create a virtual electronic ukuleke might seem insane now, and perhaps it is. But this app and others like it could make a lot more sense after we've all upgraded our smartphones and tablets a few times. For instance, I have an old first-generation iPhone sitting around now, and my first-generation iPad could soon be joining it, if I succumb to the seemingly uncontrollable urge to upgrade to the iPad 3, iPad HD, iPad Feel, or whatever it's called, after it's announced later today.
At that point, it might actually make sense to start repurposing some of that hardware for specific use cases — if not by turning two devices into a permanent digital ukulele, then perhaps embedding an old iPad in a coffee table as a remote control for your AirPlay-compatible stereo system, dropping your old iPhone into your Dash car stereo, or something like that.
Who knows — perhaps my iOld devices will end up as a Futulele. To find out, I've contacted Amidio for an opportunity to test Futulele before it's released, and if they let me do so, I'll update this article and let you know.