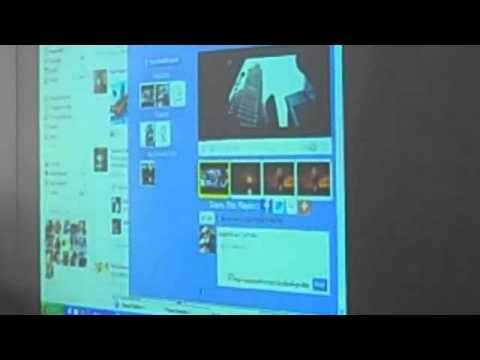 The above demonstration isn't the smoothest we've ever seen, but the technology it describes is powerful. ChatMusic.me turns the already-potent combination of Facebook and YouTube into an even better way to share tunes with your friends.
A Google Chrome Extension created by Jukata CEO Eyal Fishler and Ness Technologies systems engineer Yuval Pinker at Music Hack Day New York, ChatMusic lets you share music playlists consisting of YouTube videos within a Facebook chat, where anyone can add music to the list.
Essentially, this turns Facebook into something more like Listening Room, where friends gather to listen together rather than in solitude — the way so much digital music is consumed.
ChatMusic lets users control playback from within a Facebook chat (see above), as well as searching YouTube for music to add to the playlist without leaving the chat. The extension also enables the browsing of your friends' playlists, and allows you to organize your lists, decide which ones to share, "Like" certain playlists, and share it via Facebook (of course) as well as email, Twitter, and a few dozen other sharing services:
Suddenly, Napster becomes Facebook — except this time, record labels approve.